RC LAWNMOWER PROJECT
Original idea was to make 3D printable cutter for a Unimog CC-01 but it turned out to be too small base machine for the cutter, as I wanted it actually replace the old lawnmower and there for the cutting width will be around 370 – 400 mm.
For the steering of the base machine and the cutting head, I chose 6ch radio:

The base machine is HBX crawler (Basilisk) with following specs:

Click the picture to watch a video of crawler in action
Size: 1/8th
Length 690mm (140mm by chassis clearance)
Width 175mm (karrosse) / 390mm (utmost of tires)
Wheelbase 520mm (140mm by chassis clearance)
Height 310mm (140mm by chassis clearance)
Chassis clearance adjustable 140-240mm
Ground clearance by diff.huse 65mm
Wheel diameter 185mm, 85mm width
Shaft flexibility around. 90 degrees
Weight: approx. 4.5 kg
Top speed: 3-4 KMT
2 x crawler engines 100T
(Buy it here)
The cutter unit project pictures as the project goes forward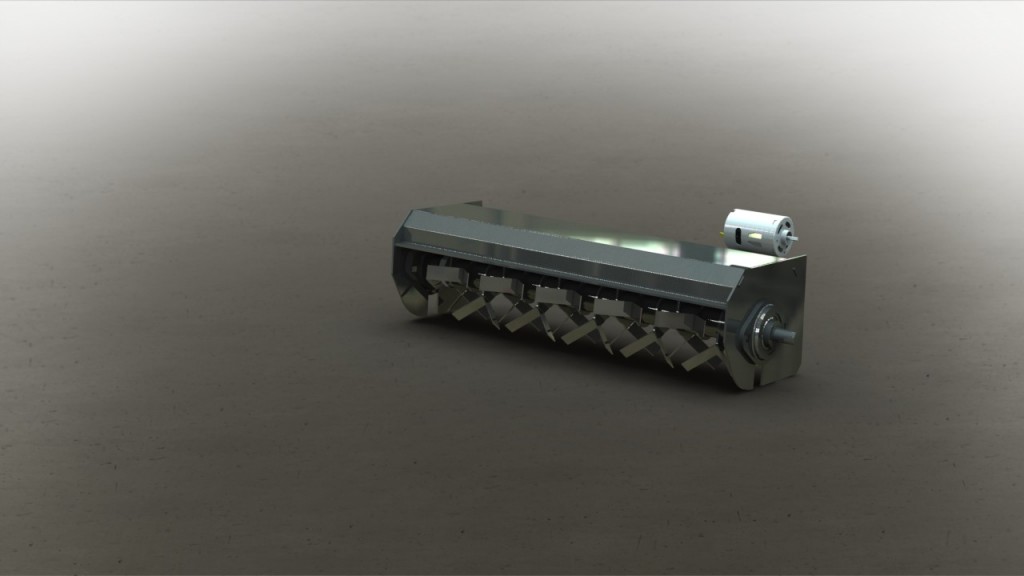 …project waiting for ideas for: motor, battery, ESC, (belt?)transmission?
Ideas? Anyone?